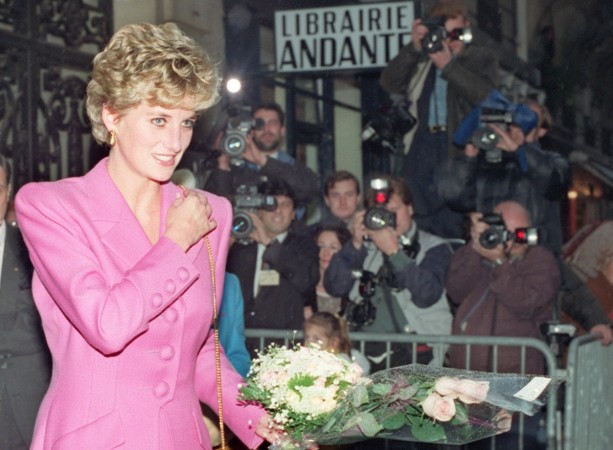 The palace, friends of the princess, and commentators have slammed Channel 4 for its decision to broadcast the recorded private interview where Di bared her soul more than two decades ago.
A spokesperson for Channel 4 said: "The excerpts from the tapes recorded with Peter Settelen have never been shown before on British television and are an important historical source".
The channel also said Monday that the recordings "provide a unique insight into the preparations Diana undertook to gain a public voice and tell her own personal story".
The documentary features Diana speaking candidly and informally about her upbringing, her courtship with the Prince of Wales, her troubled marriage and her public life.
Her words now add to previous statements by Diana's brother, Earl Spencer, who also demanded the show be scrapped under the belief it would be hurtful to Prince William and Harry.
Now that Channel 4 has access to the documentary, which will be in Princess Diana's voice, it will be made public in August.
They were made during a tumultuous period in Diana's marriage to Prince Charles and reveal her distress about their relationship.
She also discussed with Settelen about bulimia, a serious eating disorder marked by binge eating, and how everyone in the family blamed bulimia for the failure of their marriage.
"So I went to the top lady [Queen Elizabeth II], sobbing".
We were at a barbecue that night talking about Mountbatten and his girlfriend and I said, "You must be so lonely'", she said.
"It couldn't get more intimate", she said.
"When you see the face of Prince Harry, think about his age at the time and contemplate the contents of the coffin that he was walking behind, I would call social services if that was unfolding in any other context".
However, Ralph Lee, deputy chief creative officer at Channel 4, told The Sun the recordings have historic value and that he doesn't believe Diana would be offended by the documentary.
Meanwhile, Rosa Monckton, a close friend of the late princess, told the Daily Mail, "How intrusive is this?"
During the sessions with Settelen, Diana reveals that she asked Charles about why Camilla Parker Bowles - now his wife the Duchess of Cornwall - was in his life. "Later at a barbecue we were sitting on this bale of hay together and we were chatting about his girlfriend and Mountbatten and I said: 'You must be so lonely'".
The tapes were discovered in a police raid of the home of a former royal butler and were subject to a lengthy legal battle after the Spencer family made a claim on the tapes. "I thought that was quite fearless of her actually because I know how much that must have taken for her to do that and what do you do about it, what can you do about it?"
The BBC reportedly chose to shelve a documentary using the tapes in 2007, the year of the 10 anniversary of her death.