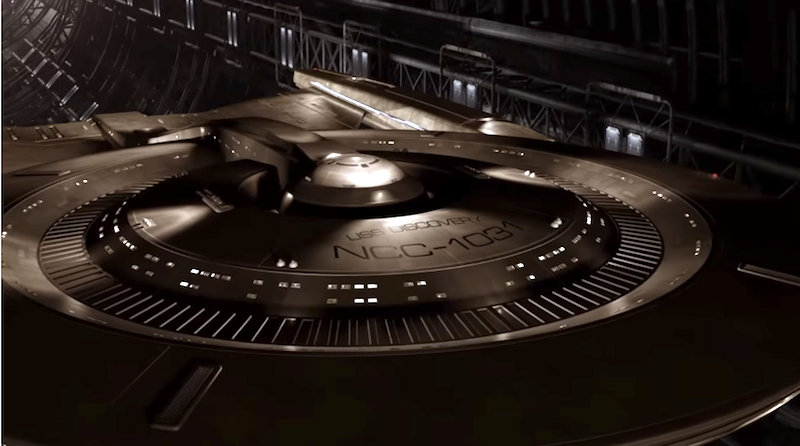 In light of last night's gripping season finale of The Walking Dead, though, CBS has unveiled the true identity of Martin-Green's character: First Officer Michael Burnham.
Bryan Fuller, the executive producer of the series, earlier referred to Martin-Green's character as Lieutenant Commander.
Those wondering about the name Michael for a female should remember, as Larry Nemecek reminded us in a tweet today, that Michael Learned, the mother on the 1970s show The Waltons, was female.
Star Trek: Discovery still doesn't have a premiere date.
A First Officer ranks just below the captain of a Star Fleet ship, and "Discovery" is the first show in the franchise not to focus on the captain.
We don't know what's going on with the rechristened Star Trek: Discovery lead, Michael Burnham, but it can probably be chalked up to Star Trek 's internationalist future, where the erasure of national boundaries has also meant the intermingling of labels and cultural signifiers. Sasha sacrificed her life and became a walker to foil Negan's dastardly plans against her friends in Alexandria. When the top Savior opened the box to show Rick (Andrew Lincoln) that his soldier was safe, the zombie version of Sasha attacked him, allowing the others to jump on the momentary delay. Barring the above Tweet, CBS is keeping things under lock and key for the time being, so it'll be some time yet before the network offers up some context to Sonequa Martin-Green's character. Martin-Green was cast in December. That title went to "The Good Wife" spinoff, "The Good Fight".
For now, let us know in the comments what you think about Martin-Green's name, and also what you're expecting to see from Star Trek: Discovery when it premieres.
"Discovery" is likely to come to the small screen in later summer or fall 2017. The same can't be said of her "Walking Dead" role.