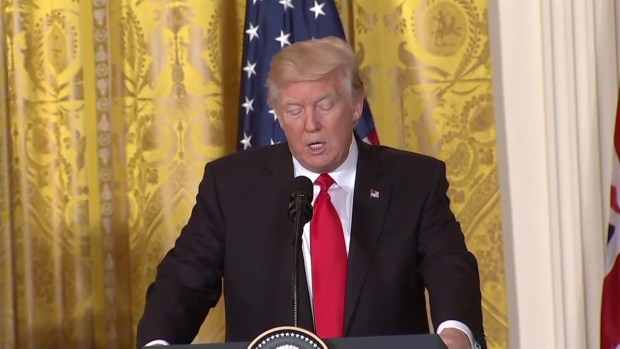 The officials said the action Saturday by the airport was the first since President Donald Trump imposed a three-month ban on refugees from seven Muslim-majority countries: Iraq, Syria, Iran, Sudan, Libya, Somalia and Yemen. There was a protest against the order Saturday afternoon outside of JFK Airport, where refugees from several different countries were still being held.
"How many times do we have to come here to bring justice to an individual who provided assistance to the USA government", said Rep. Velazquez. Sources say the directive for the release appears to have come from the administration.
The detained men are Hameed Khalid Darweesh, who was granted a Special Immigrant Visa (SIV) for his service to the United States as an interpreter, engineer and contractor, and Haider Sameer Abdulkhaleq Alshawi, who was granted refugee status due to a family association with the U.S. military. At an airport news conference, Darweesh was asked about his feelings toward Trump. A sixth USA -bound migrant, a Yemeni national, left the airport to return to Cairo, where he resides.
"I want to thank the people that took care of me and they support me", he said. The travelers were taken to the airport by the United Nations refugee agency, but barred from the plane when they arrived.
Protesters assemble at John F. Kennedy International Airport in New York, Saturday, Jan. 28, 2017 after two Iraqi refugees were detained while trying to enter the country.
Other groups who helped file the case include the Jerome N. Frank Legal Services Organization, the Urban Justice Center and the National Immigration Law Center.
Meanwhile, Qatar Airways said Saturday it would "enforce" the new rules governing entry to the U.S. following Trump's temporary order. "We try in her last days to (give her) a good life", Ghaled said, adding that the family had been told that she would be refused entry and put on a jet back to Saudi Arabia.
Following efforts by U.S. Reps.
Mana Yegani, an immigration lawyer in Houston, who works with the American Immigration Lawyers Association, said Customs and Border Patrol agents at many airports were unaware of the executive order early on Friday evening.