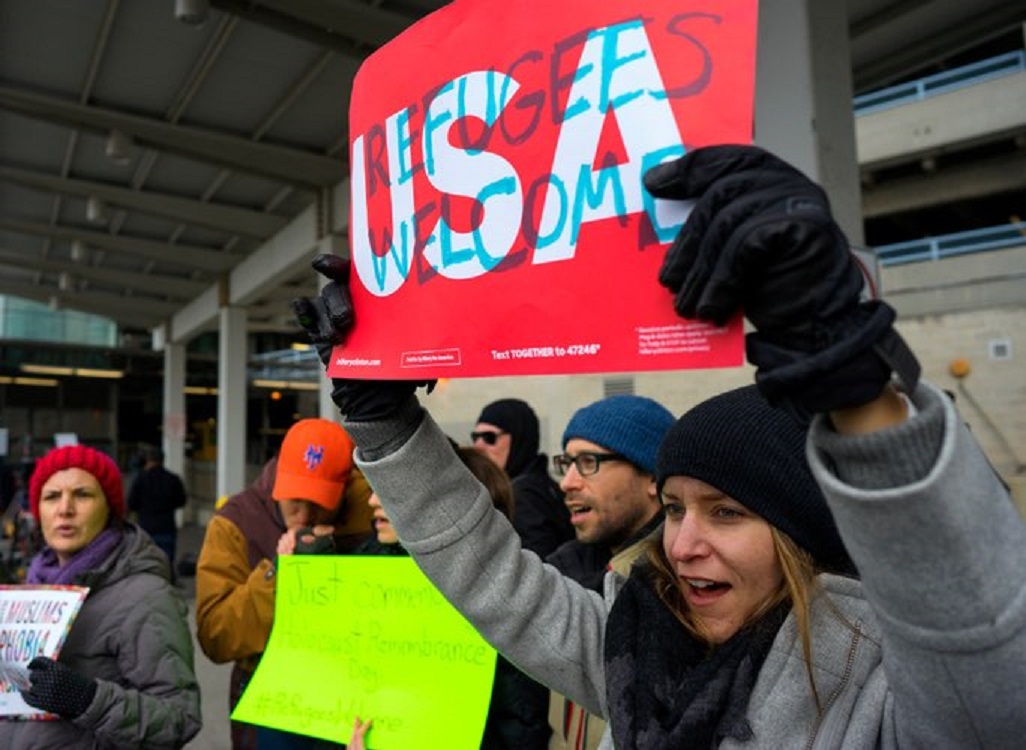 The lawsuit, which seeks class action status, was initiated by the ACLU on behalf of two Iraqi men who were being held at John F. Kennedy International Airport in NY.
The American Civil Liberties Union has filed a legal challenge to President Donald Trump's order to deny USA entry to refugees from seven countries, as acrimony widened over the policy and the number of detainees held at airports appeared to swell.
"I hope Trump enjoys losing".
President Donald Trump said his halt to immigration from seven Muslim-majority nations and ban on refugees was being done in the name of national security.
More updates to follow.
The order also suspended the United States refugee resettlement program for at least 120 days, to allow for tough vetting rules to be established. As a result of the order, some people with current visas have already been detained or turned around at airports.
The stay was granted by a federal judge in NY and was brought about by the American Civil Liberties Union, who estimate it will affect 100 to 200 people detained at United States airports or in transit.
It was unclear how quickly the order might affect people in detention. Throughout Saturday night, thousands of protesters gathered at airports across the country to protest President Trump's order.
The order seeks to prioritise refugees fleeing religious persecution. The groups also brought an emergency request "to prevent the imminent repatriation of dozens and dozens of refugees, visa-holders, and other individuals from nations subject to the January 27 executive order".
Critics blasted the order as "Muslim ban", something that Trump denied.