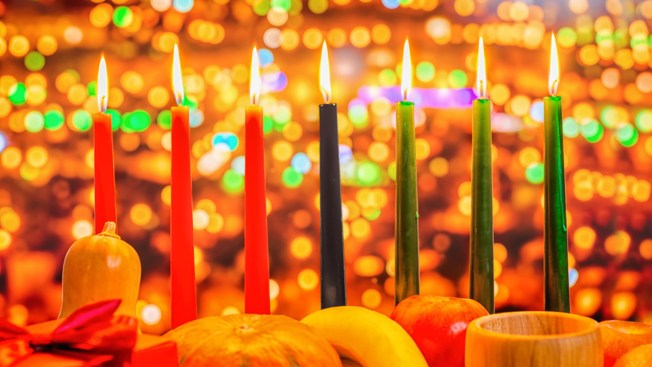 The second annual celebration of Kwanzaa at the Karamu House focused on educating visitors about the seven-day holiday that honors African heritage.
This year's celebration of Kwanzaa marks the 50th anniversary of the holiday, which was first celebrated from December 26, 1966 to January 1, 1967.
The fourth day of Kwanzaa celebrates Ujamaa, or the principle of economics.
During the week-long celebration, one candle is lit each day on a kinara, or candle holder, to celebrate the seven days of Kwanzaa. Kwanzaa is a cultural holiday, available to and practiced by people of African descent from all religious faiths who come together based on the rich, ancient and varied common ground of their heritage, or their respect for and interest in the culture and music of Africans and African-Americans. Karmamu House also held arts education workshops after the ceremony.
When: December 30, 2016 at 6 p.m.
Each night through January 1, Kwanzaa will be observed from 6 to 8 p.m.at the library's Taylor Auditorium.