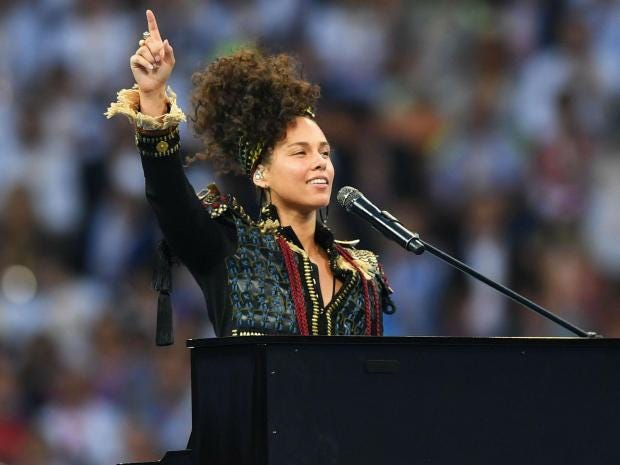 But Alicia isn't letting herself get one-upped, and makes sure to duet with Darby on her hit "No One".
The second blind audition of the night was 17-year-old singer Darby Walker, who came out strong with a powerful and soulful performance of "Stand By Me", that made every coach - except for Levine - spin around.
We McDonald, "Feeling Good" - This performance was sensational, and what is really interesting about her is that she sounds nearly entirely different when she is singing as opposed to when she is speaking.
Sunday's special episode will commence season eleven - and provide viewers with their first taste of the new coaching panel.
Speaking of Keys, early indicators are she's going to be the most calculated and deliberate coach during auditions this season. She made sure to cover up as much skin as possible by wearing a baggy jean jacket and matching trousers covered with large fake roses.
As for Miley, she's excited to be doing what she loves to do: making music.
With the premiere of the 11th season of The Voice just one month away, NBC finally gave us our first up-close look at what promises to be the show's most exciting season yet.
"I will not be watching this season of The Voice, because of Miley Cyrus..." However, Miley prevailed this time, convincing Walker to join her team.
Blake added about Alicia, "She may end up being one of my favorite people I have ever been around".
Cyrus plays up her off-beat, youthful energy.
Next, we get to see how well the new coaching panel gets along, when Blake jokingly adorns his jean jacket with flowers to poke fun at Miley's look. "If you're rock, you go with Adam; if you're country, you go with Blake".